CLASSLESS ACT'S DEBUT PROVES THEY'RE READY FOR A MARATHON CAREER
I would think that there would be some pressure on your shoulders when every time you turn around that someone is touting you as the new saviors of rock and roll. I'm not in a band, so I wouldn't know. I'm just someone who writes my opinions on music to share with the world, whether you agree with them or not. I hope at least that I make some people curious about this band and they check them out to form their own opinions. This is a very talented group of young guys with quite a lot of potential.
They are five strangers from Poland, Hawaii, Los Angeles, Argentina and Dallas who met through social media and joined forces to create Classless Act. Welcome to the Show is their debut album and I can't but shake my head in disbelief to think they have only been together four years. Seriously, listen to this album. Don't just hear it, but seriously listen to it and tell me that these guys don't sound seasoned well beyond their years. That's a scary thing. If they're this good now, just wait until they get more miles under their feet touring and battling it out in the musical trenches. That's one thing that really helped mold the greats in rock and these guys are headed in that direction.
The album opens with "Classless Act." Not too many bands have a song named after themselves. Is it ballsy? Is it cocky? Is it tongue in cheek? Maybe it's all of them. It definitely kicks the door not just open but off the damn hinges to announce that here we are m'fers. No offense to Vince Neil of Motley Crue who makes an appearance on this track, but I'm not sure what he adds to the track other than some street cred. The vid for it is pretty funny when it comes to Vince's part. He makes an appearance in the vid, well kind of. Check it out and see for yourself. Lead vocalist Derek Day's personality can barely be contained in this track, much less his powerful vocal delivery. He has a rawness to his balls to the wall massive energy packed delivery that's pretty damn impressive.
The next track is "This Is For You" and features an appearance from Justin Hawkins of The Darkness. Hawkins and Day sound as if they were cut from the same cloth on this one. This is pretty damn awesome to hear these two vocalists together as Day definitely holds his on against the seasoned veteran Hawkins. Superbly done and what a killer track!
The pace lets up just a bit on the track "On My Phone" and peels back to show another layer to the diversity of these guys. "Made in Hell" is a great track and rather catchy in its tempo. It slows things up a bit and really draws you in with its melody and chorus. This is definitely a favorite track of mine.
"Walking Contradiction" has a very different intro before its driving tempo really pulls you in. Props to drummer Chuck McKissock on the standout track "Give It To Me." Chuck's a huge part of the driving force behind all of these songs being that he's one half of the rhythm section, but he is blazing hot on this one. "Circle" really slows things down with its acoustic intro, peeling back another layer to the band. The tempo does build as the song progresses with a power punch chorus and damn tasty guitar solo.
The entire album from beginning to end is an amazing journey. I found myself not wanting to skip any tracks because they were all so good. The harmonies on here are also a big part in creating such a huge sound for this band. You don't hear that enough in rock music and the harmonies that these guys bring are so freaking good. Derek Day's vocals are like harnessed chaos as his power is unlike any energy drink that you've ever consumed. You add the live element of this guy, if you get to see them, and he will exhaust you just by watching him. He's definitely cutting a style all his own. The dual guitar attack of Dane Pieper and Griffen Tucker add their own unique rock, bluesy blend to these tracks in a way that nobody else is doing right now. As for the band's sound, it all starts with the rhythm section of drummer McKissock, who we already mentioned, and the bass prowess of Franco Gravante. These guys lay down the foundation that all of these songs build off of and they do in their own powerful, yet sometimes subtle manner.
If you're going to The Stadium Tour this summer featuring Def Leppard, Motley Crue, Poison and Joan Jett, make sure you get there early enough to catch these guys. They only get about 15 minutes to make an impact on those who have already arrived and they have been. Again, if these guys are this damn good now, just imagine where they will be in another few years if they stick to their guns. Could we be witnessing the next big thing in music? They definitely have the possibility to be and the industry is long overdue for that. Keep your eyes and ears on these guys.
I'm Music Magazine Owner/Editor Johnny Price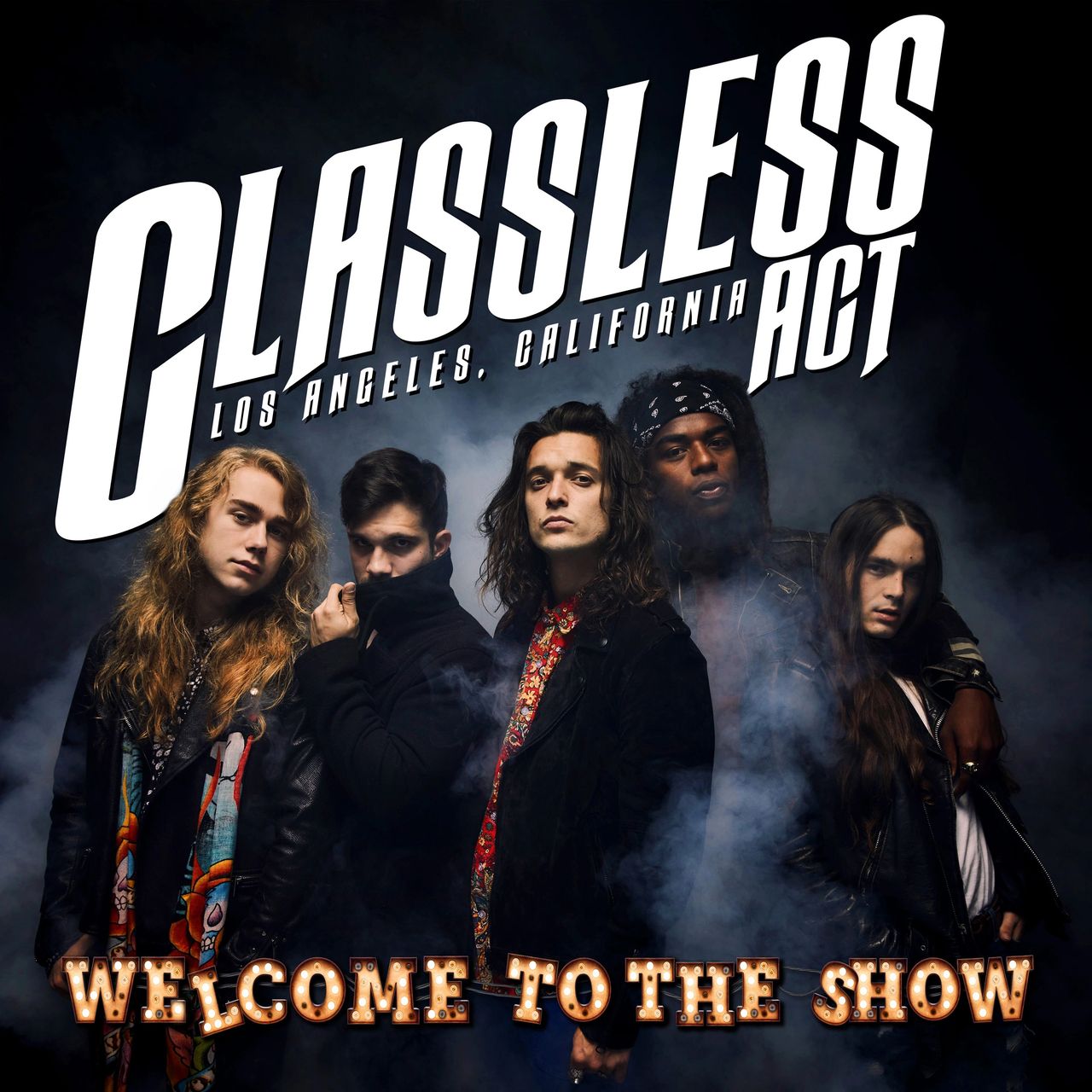 Follow Classless Act: 
Instagram: https://www.instagram.com/classlessact/
TikTok: https://www.tiktok.com/@classlessact
Facebook: https://www.facebook.com/classlessact
Twitter: https://twitter.com/ClasslessActLA
Twitch: https://www.twitch.tv/classlessactstr…